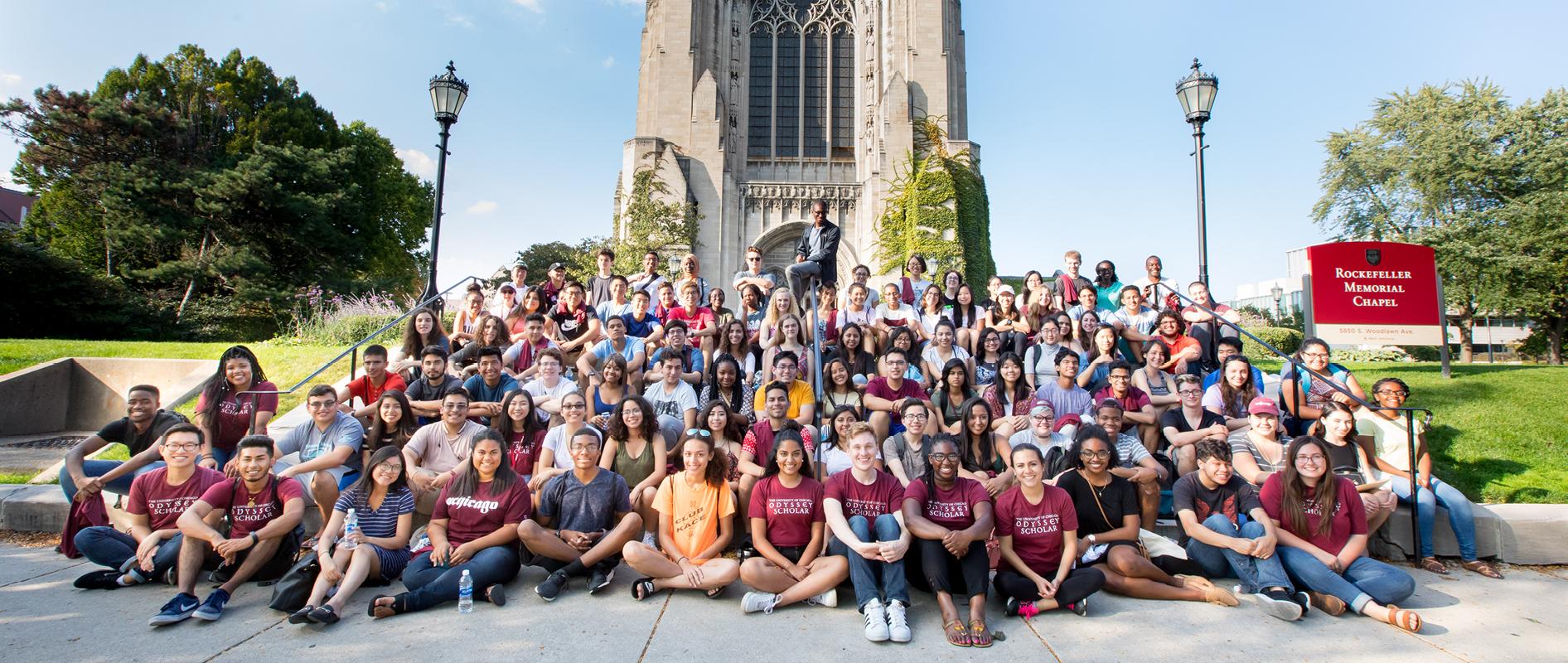 Odyssey is UChicago's comprehensive model for dismantling obstacles to education and careers for talented, hardworking students with financial need. With a five-year, $100 million plan, we will enhance access to education and close the gap between merit and achievement.
College Prep That Propels
Faculty-led courses
Streamlined aid applications
Admissions workshops in low-income neighborhoods
Comprehensive Financial Aid
Meeting full demonstrated need
Loan-free aid
Funding for study abroad
Career Development with Impact
Guaranteed paid internships
Global career treks
Mentorship from peers and professionals
Your gift provides students with direct support. Join the 16,500+ donors who support Odyssey.
Odyssey a National Model for Achievement
Odyssey is UChicago's distinct model for tackling economic obstacles for hard-working students of intellectual promise. Empowered by Odyssey's coordinated system of support and the College's rigorous liberal arts education, alumni graduate as self-confident decision makers who advance society.
Chicago Public Schools students prepare for success at selective universities.
Students pursue majors and activities that align with their passions.
College interns develop confidence, competence, and connections.
The Campaign
Explore opportunities to support priorities across the University.
The College
Find out more about the College's distinct education and resources for students.
College Admissions
Get information on how to apply to the College and for financial aid.
Community Engagement
Learn about the Collegiate Scholars Program and other initiatives that prepare talented Chicago Public Schools students for top colleges.